Welcome to
the Beaufort Center for Dentistry
in Beaufort, SC!
Beaufort Center for Dentistry offers general and cosmetic dentistry in a warm, caring environment for you and your family. Dr. Costa is dedicated to providing the highest quality dental care for your unique smile. He makes a special effort to educate his patients about their treatment options so they can feel comfortable when making their decision. Schedule a visit with our office today to experience the difference that Beaufort Center for Dentistry has to offer!
Our Mission
Our mission at Beaufort Center for Dentistry is to offer uncompromising and uniquely personalized dental care for our patients and their families. We strive to build a trusting relationship with our patients and inspire them to maintain healthy, beautiful smiles. We are dedicated to ensuring every patient experience is filled with compassion and careful listening.
Our passion lies in creating an opportunity for others to feel good about themselves. A smile is a gift. Dentistry provides the opportunity to give a smile back to someone, so they can share it with the world.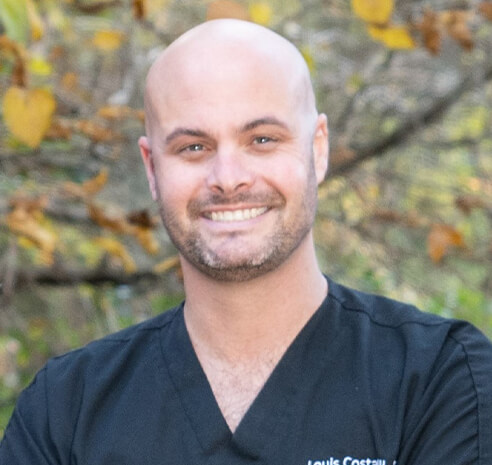 Dr. Louis Costa III
Dr. Costa graduated with his Doctorate of Dental Medicine from the Medical University of South Carolina in 2012 and has practiced general dentistry in Bluffton, Beaufort, and Charleston. He enjoys getting to know each of his patients and helping them meet their oral health needs, whether it is helping to maintain a healthy mouth or creating a beautiful new smile.
SCHEDULE AN APPOINTMENT