New Patient Experience
Thank you for choosing Beaufort Center for Dentistry. We are committed to providing you with the best possible patient experience, and our team will partner with you on every step of your journey to a healthy, beautiful smile. For your convenience, this section includes what to expect during your first visit as well as what you will need to bring with you.
CONTACT US
What should I bring with me?
We are dedicated to providing a patient experience that is personalized to your unique preferences. We are happy to offer several options to complete your New Patient Paperwork.
You can print at home and complete the forms prior to your scheduled appointment. 
OR, you may complete these forms digitally through our patient portal. 
OR, we are happy to provide you with paper forms at our office! Please remember to arrive 15 minutes prior to your scheduled appointment time if you prefer this method. This will allow us to stay on schedule for your appointment.
Forms to print, complete, and bring with you:
New Patient Paperwork
Please read our Privacy Practices before signing the acknowledgment.
Privacy Practices Form – READ ONLY
Please Remember to Bring:
Completed New Patient Paperwork (if not completed digitally)
Your Driver's License
Your Insurance Card (if applicable)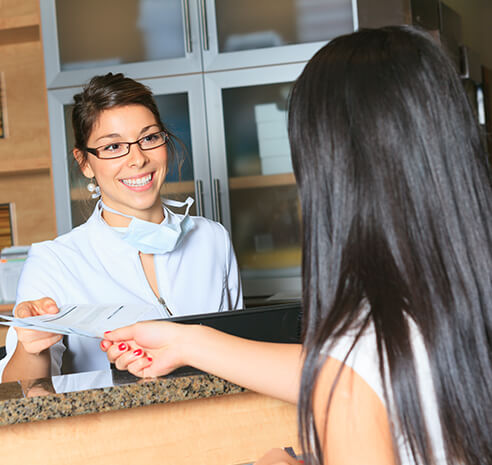 What should I expect during my first visit?
Your dentist and hygienist will take the time to understand your dental and medical history. Your dentist will complete a comprehensive oral examination to check for things like tooth decay, gum disease, and other indicators of potential health or medical concerns. Your dentist will also want to understand your oral health goals to enable a more personalized approach to your dental care. You should plan for your first visit to last approximately 1-1 1/2 hours unless our office has noted otherwise.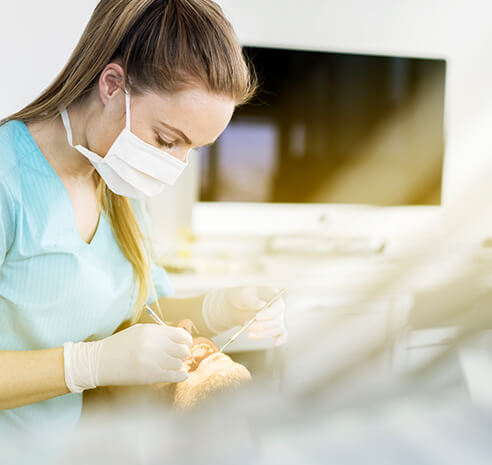 What if I am nervous?
We understand that people aren't always excited about going to the dentist, and some may experience true dental anxiety. We have found that communication is one of the best ways to relieve dental anxiety. If you are nervous about your upcoming appointment, please let our office know, and we will discuss ways to minimize your fear and make you more comfortable.
Thank you for the opportunity to care for you and your smile!
CONTACT US