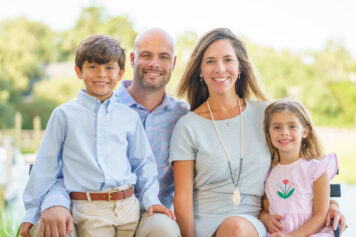 Do You Really Know Your Dentist?
April 9, 2021 8:06 pm
---
Do you know your Dentist? You should! You should have a trusting relationship with your dental care provider, but if you don't, let me introduce you to Dr. Costa!
Dr. Costa was born in Charleston, S.C. and spent his entire life in and around medicine. His father is a facial plastic surgeon who started his path with a degree in dental medicine. Dr. Costa had the benefit of learning from his father the importance of your teeth and its impact on your overall facial structure and appearance. With a love for art, a desire to work with his hands and an eye for the details, Dr. Costa knew he wanted to be a dentist at a very early age. Dr. Costa studied biology at The Citadel and graduated with his Doctor of Dental Medicine from the Medical University of South Carolina.
He went on to practice in both a private and corporate setting in and around the low country of South Carolina before finding his home at Beaufort Center for Dentistry. At Beaufort Center for Dentistry, Dr. Costa can take the time to really get to know his patients and understand their oral health needs and goals. He wants to partner with you on your journey to achieving the smile you have always wanted.
Dr. Costa is committed to offering his patients the best in modern dental techniques. He has completed hundreds of hours in continuing education, including courses through the prestigious Dawson Academy. He has also trained with experts in laser dentistry and periodontal therapy to bring his patients the best in dental technology. Dr. Costa is a member of the Dawson Academy, American Academy of Cosmetic Dentistry, the American Dental Association and the South Carolina Dental Association. Dr. Costa is also a mentor with the Academy of General Dentistry.
Dr. Costa's passions outside of work are hunting and fishing which he shares with both his father and his son. It is not unusual for 3 generations of Costas to be out on a boat together on the weekends! Dr. Costa is married to his wife of 8 years, Liz Costa, who is also from South Carolina. They share 2 beautiful children, Edward (7) and Grace (5).
Dr. Costa is committed to the art of dentistry, he is committed to his patients and he is committed to his faith in God. If you are looking for a new general or cosmetic dentist, we would love to see you at Beaufort Center for Dentistry.  We are in network with all major dental insurances and we are conveniently located in the Ribaut Professional Park at 1264 Ribaut Road in Beaufort, S.C.  Call today to schedule your appointment at (843) 524-7950.
Categorised in: General