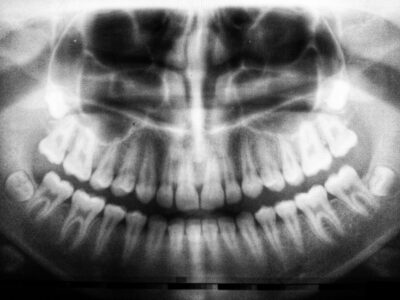 Let's Get Transparent About X-Rays!
June 18, 2021 4:38 pm
---
When you go to a new dentist for the first time, or when you see your dentist for a potential problem, your dentist will complete a visual examination and then take X-rays, but why?
X-rays are a critical tool for any dentist because they reveal what simply is not visible to the human eye. X-rays allow your dentist to look beyond the surface of your teeth, past the tissue of your mouth, and into areas of your teeth and jawbone that cannot be seen otherwise.  This is critical to obtaining a complete view of your oral health as well as an accurate diagnosis of any potential issues. At Beaufort Center for Dentistry, we want to provide the best possible dental care to our patients. X-rays allow Dr. Costa to get a full view of your mouth so he can more effectively treat any dental problems before they become more serious, saving you time and money.
HOW DOES DR. COSTA USE X-RAYS?
To see the small areas of decay between teeth that may need to be filled before it becomes a bigger problem.
To reveal any decay beneath fillings and/or dental restorations that can compromise the restoration and lead to more damage if left untreated.
To enable a full oral cancer screening and identify any cysts or tumors.
To identify any bone loss in the jaw due to periodontal disease.
To determine changes in the bone or in the root canal resulting from infection.
To clearly see the position of the teeth and assist in the preparation of dental implants, dentures, or other dental procedures.
WHAT ARE THE DIFFERENT TYPES OF X-RAYS?
There are several types of dental X-rays, but bitewing, periapical X-rays and panoramic radiographs are most commonly used at Beaufort Center for Dentistry. Bitewing X-rays are performed to identify early signs of decay between teeth where cavities love to form. Periapical X-rays are useful for focusing on just one or two teeth, and it allows Dr. Costa to evaluate the entire tooth and root structure.  A panoramic X-ray is used to show the entire mouth, including parts of your jaw, in one image. It's taken from outside of your mouth and can help identify issues like cysts, jaw disorders, or bone irregularities.
HOW OFTEN ARE X-RAYS NEEDED?
Everyone is different and the answer is going to depend on your oral health. At Beaufort Center for Dentistry, we strictly adhere to all ADA guidelines and recommendations regarding frequency for both diagnostic and preventative care. Dr. Costa will never take unnecessary X-rays!
WAIT, ARE DENTAL X-RAYS SAFE?
While we've discussed the importance of dental radiographs, you might still have some concerns about their safety. According to Mouth Healthy by the American Dental Association, dental X-rays are perfectly safe. While they do expose you to low radiation levels, the harmful effects associated with them are also very low. At Beaufort Center for Dentistry, we use all digital X-ray equipment which allows us to take images with the least possible radiation exposure. Additionally, a leaded apron minimizes exposure to the abdomen and may be used when it will not interfere with the quality of the image.

Remember, prevention is always better than the cure! Good oral hygiene can prevent tooth decay and can minimize the need for X-rays.

If you are looking for a new dentist in Beaufort, SC, Dr. Costa and his team would love to see you at Beaufort Center for Dentistry. In network with all major dental insurances, we offer family and cosmetic dentistry, conveniently located in the Ribaut Professional Park at 1264 Ribaut Road in Beaufort, S.C. Call us today to schedule an appointment at (843) 524-7950.



Tags: beaufort dentist, Dental Blog, dental visit, oral health, X-rays


Categorised in: General