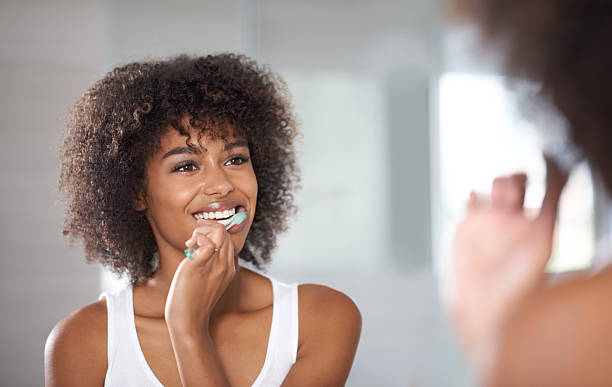 Overall Health and Oral Health, Yes It's Connected!
January 14, 2021 4:58 pm
---
It is a New Year! That means New Year's resolutions, which often includes a desire to improve your overall health and wellbeing.  What people often forget is that your oral health impacts more than bad breath, cavities and gum disease. Poor oral hygiene can have a far greater impact on your overall health and has been linked to heart disease, cancer, and diabetes, among others. Additionally, poor oral health and tooth loss can have a direct impact on your overall appearance, a decline in your self-esteem and an increase in anxiety and depression. This is not how anyone wants to start a New Year, but there is good news! There are some simple steps you can take to prevent these problems.
Practice good oral hygiene and schedule your routine dental cleanings. It is important that you brush your teeth twice a day for two minutes with a fluoride toothpaste and floss at least once a day.  Even if you brush and floss regularly, you still need to go to your dental office for regular cleanings. This is important because a licensed dental hygienist has different tools that allow for a more thorough cleaning to get into those difficult places where plague likes to hang out. Your dentist can also check your gums for any signs of gum disease or other potential health risks.  
Eat a healthy diet and limit your sugar intake. What we eat and drink can cause an increased risk of tooth erosion, tooth decay and bad breath.  Eating a healthy, well-balanced diet for your overall health is also important for your oral health.
Avoid tobacco use.  Are you still trying to quit? Let's add a few more reasons to the already long list. Tobacco products can wear down your teeth over time, it makes dental treatment more difficult due to increased infection or decay, and it dries out your mouth leaving an odor that can last AFTER you brush your teeth.
Taking care of your oral health can be viewed as an investment in your overall health. If you are looking for a new dentist, Dr. Costa and his team would love to see you at Beaufort Center for Dentistry. In network with all major dental insurances, we offer family and cosmetic dentistry, conveniently located in the Ribaut Professional Park at 1264 Ribaut Road in Beaufort, S.C. Call us today to schedule an appointment at (843) 524-7950.
Categorised in: Oral Hygiene