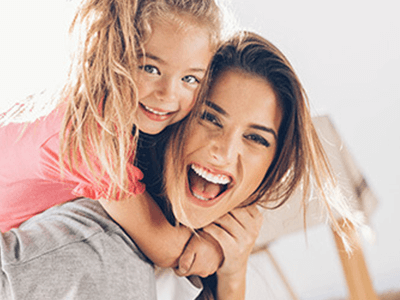 Your First Visit to Beaufort Center for Dentistry
May 14, 2021 6:56 pm
---
A visit to the dentist should not be something that you dread. At Beaufort Center for Dentistry your dental experience is of the utmost importance to us. We strive to make each visit as comfortable as possible. We also believe that most anxiety about coming to a new dental office can be resolved by good ole fashioned communication, so let's talk about what to expect before, during and after your dental visit.
Scheduling Your Appointment
We offer different ways to schedule an appointment for your convenience. You can simply call the office and schedule your appointment, or you can submit an online form to request an appointment, and a team member will respond within 24 hours of your submission. This is a great time to let our office know if you have dental anxiety so we can discuss ways to minimize that anxiety and make you more comfortable. We are here to help!
When scheduling, please keep in mind that you will need to arrive 10-15 minutes prior to your scheduled appointment if you prefer to complete new patient paperwork in the office. We also offer convenient ways to complete the new patient forms. You can download the forms directly from our website, you can complete them digitally through our patient portal, or you can complete them in-office either on paper or digitally on an iPad. It is totally up to you!
Before Your Appointment
You will receive an appointment reminder from our office via text, email, or a phone call. Let us know if you have any questions about your appointment and/or the estimated cost based on your insurance coverage if applicable.
Please remember to have your driver's license and insurance card ready when you check in at the reception desk. We look forward to meeting you!
During Your Appointment
You are important to us and we are so excited you are here! Your temperature will be checked, and we will ask a few questions about how you are feeling. Your Dental Hygienist will review your medical and dental history and ask any questions related to your treatment.
Your dental hygienist will cover your chest with a cloth, make sure you are comfortable, then get started on your professional dental cleaning. You are one step closer to a healthier smile! Please remember, if you are ever uncomfortable during your cleaning, just let your hygienist know so that you can take a break if needed.
New patient appointments and visits after more than a couple of years have passed usually require X-rays. Dr. Costa needs a complete view of what's going on inside your teeth, gums, and supporting bone structures that can only be seen through an X-ray.
Finally, Dr Costa will perform a full evaluation including an oral cancer screening. He will discuss your dental history and will want to understand any concerns you have about your dental health.  Please feel free to ask any questions, we want every patient to leave well-informed about their overall oral health!
After Your Appointment
We hope to see you again!  We will schedule any follow up appointments based on your personalized treatment plan and how you would like to move forward. At Beaufort Center for Dentistry, our goal is for all our patients to smile confidently. 
Routine Care
When your mouth is healthy, you should plan to get a cleaning and exam every 6 months. If you are looking for a new dentist, Dr. Costa and his team would love to see you at Beaufort Center for Dentistry. In network with all major dental insurances, we offer family and cosmetic dentistry, conveniently located in the Ribaut Professional Park at 1264 Ribaut Road in Beaufort, S.C. Call us today to schedule an appointment at (843) 524-7950.
Categorised in: General